in Delft
Tantra
Het Allerhoogste
Osho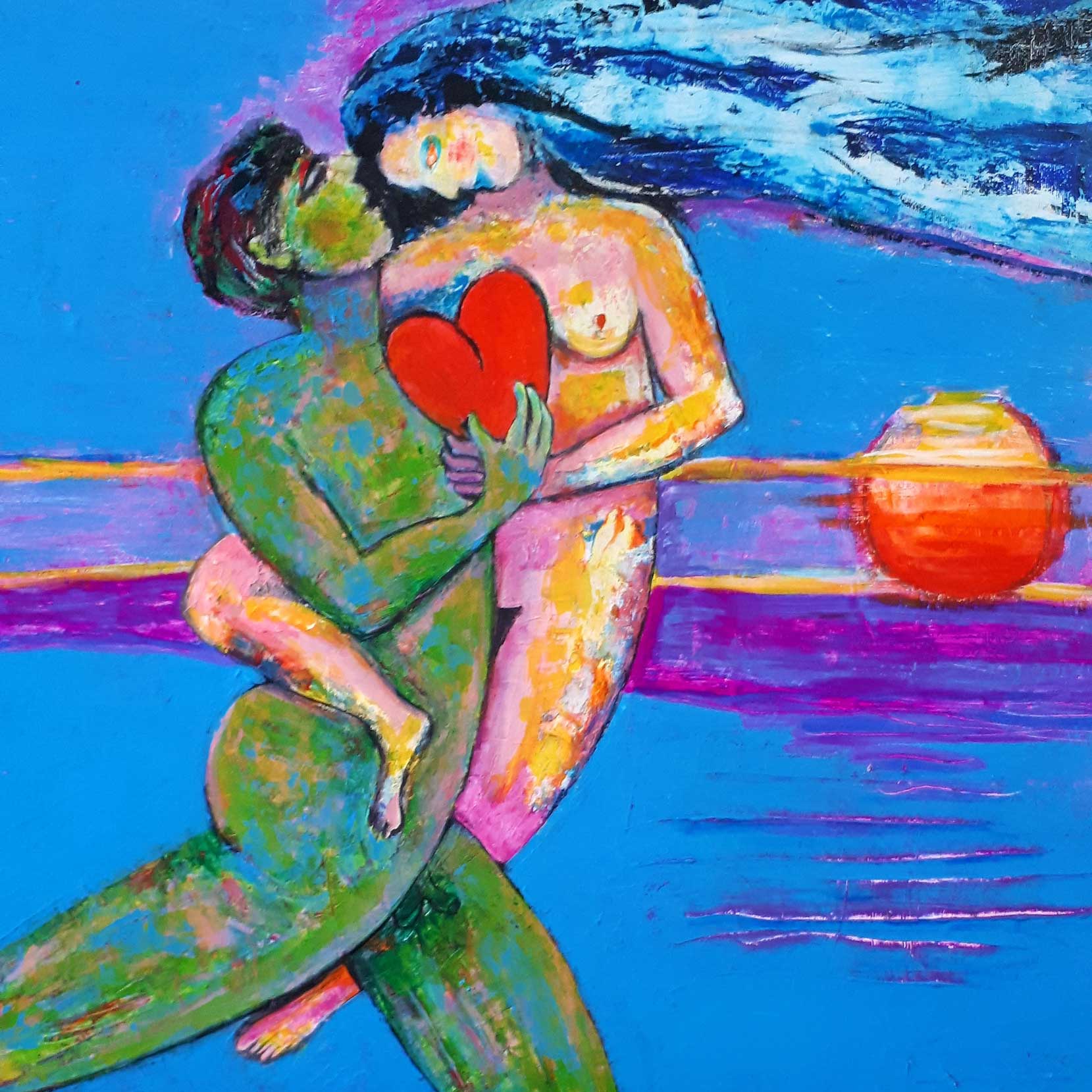 Tantra komt voort uit het Hindoeïsme.
Wat betekent Tantra?
Tantra is een Sanskriet woord waarbij tan staat voor verruiming en tra voor bevrijding.
Verruiming van het licht-bewustzijn en bevrijding van het ik-bewustzijn.
Tantra is een moderne uitvoering van eeuwenoude Tantrische Vedische rituelen uit de Veda's, de heilige geschriften van het Hindoeïsme.
Er zijn 112 van deze rituelen en maar 5 zijn gericht op seksualiteit, dus tantra gaat over veel meer dan alleen seks.
Het helpt je uit het hoofd in het lichaam te komen. Wanneer je seksualiteit die de basis energie is van het lichaam, zich gaat openen begint je levensenergie  weer te stromen. Zo kun je vol levenslust gaan genieten ook van de meest "gewone" dingen;
zoals eten en drinken, luisteren naar muziek of de wind door je haren, lachen en huilen, geraakt en aangeraakt worden.
Wanneer je zo kunt leven wordt je leven weer een feest!
Teksten over Tantra van Osho
(uit Neo-tantra by Bernard Gunther)
Most religions force an unnecessary choice
they say ; either choose the world or God.
Tantra says there is no question of choice;
it is all yours!
Sex is no sin
but just a kindergarden of paradise.
Reclaim your freedom,
reclaim your freedom to love
and then life is no longer a problem,
it is an ecstacy!
First be loving towards yourself,
learn how to forgive yourself…..
again and again and again.
Then you will flower.
Accept wharever you are,
only through total acceptance can you grow.
When you become more sensitve,
when you start feeling
God's presence,
you are bridged with reality.
You start dancing,
singing, celebrating each moment of life.
And you start feeling thankful
thankful towards the whole.
With each breath there is thankfulness,
a deep gratefulness,
that you are.
Then prayer is not something that you do
it is a way of being.